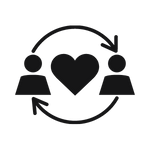 Community Service
Transformational experiences offer you the chance to participate in community service projects, or find relaxation and rejuvenation in Ghana.

With the help of you, volunteers may discover the unexpected in Ghana to make a positive impact with children who deserve a better education.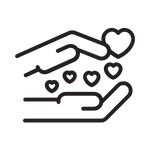 This charity relies on charitable giving from individuals like you and me. Monetary donations, school supplies, and books are appreciated.
Charity in Canada for Ghana
Links Across Borders is a registered Not-for-Profit organization based in Ontario, Canada, and Ghana, West Africa. Links creates opportunities and coordinates programs for individuals, families, and groups to engage in local and international community development.
Accepting New Volunteers & Members for 2022
Get involved and take a visit to Ghana to help the children in our program be inspired by your story!
Want to Help? Give What You Can
WE WOULD LOVE TO CONNECT WITH YOU!